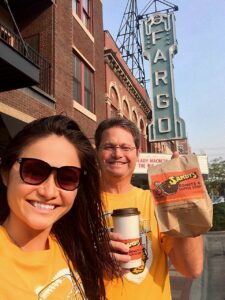 Life is not measured by the number of breaths we take, but by the moments that take our breath away.
The quote is attributed to many – pursued by many – and a lot of what The Journey is about.
The day started rested and refreshed – thank you David and Cheryl – the mattress, hot shower, conversation, and hospitality were GREATLY APPRECIATED.  And, the t-shirts made our North Dakota and South Dakota visits all the more comfortable in many ways – Go Bison!
Fargo – a lovely town, the name of a good movie, and makers of incredible Blueberry Fritters – YUM!
As if on que, our journey began with a Bald Eagle soaring over an expansive open field – such a majestic bird.  Sorry, we didn't get the photo.
First Stop:  Theodore Roosevelt National Park – the beginning of the Badlands – multi-colored, vegetation, dirt, and stone.  Beautiful.
Since we decided to take this journey, I've been astounded by a thought:  "I'm going to see Mount Rushmore!"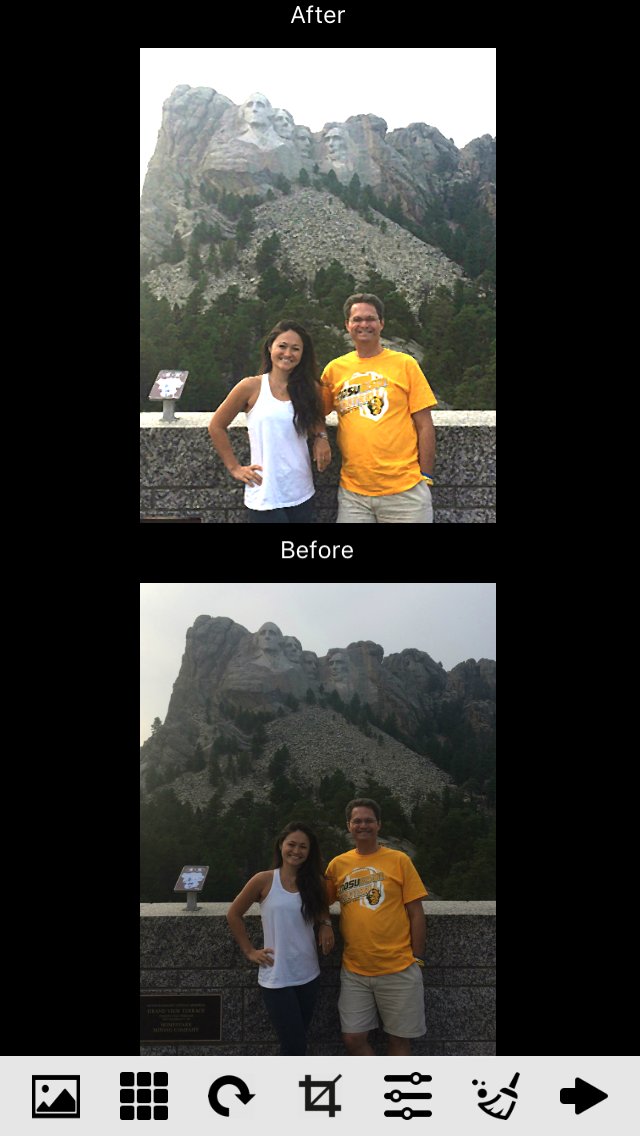 There is so much to see throughout Black Hills National Park and Needles Highway.  We will definitely visit these parks again.  Hope we see these new friends the next time too!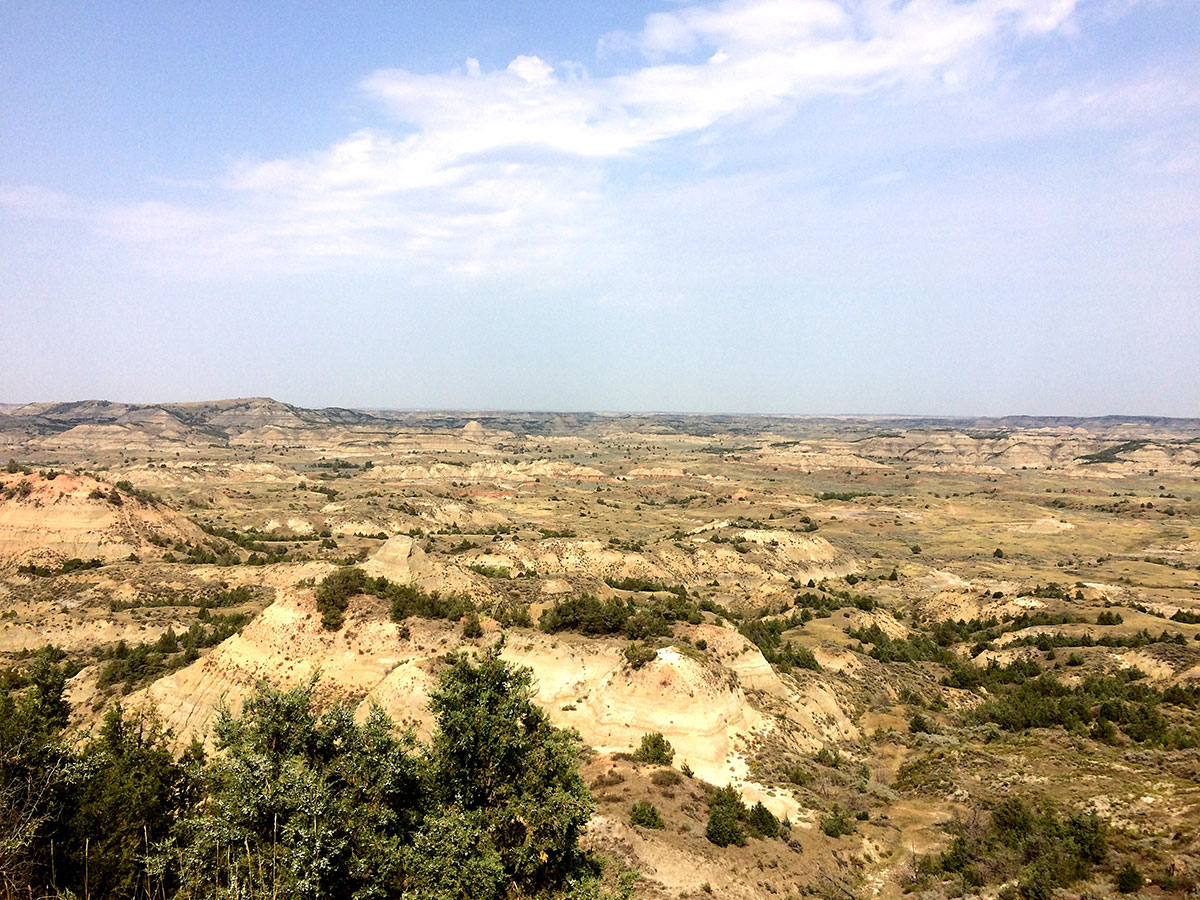 (LAND & SEA for Apple mobile devices provides the Before/After)
---
 Learn More About The Journey(s)