Professional Digitizing Service
Photos, albums, documents, slides, negatives, movies, videos, and audio tapes
Scan 8mm, Super 8 or 16mm film movies in 2K resolution.
Receive editable MP4 files or DVD movies with each frame captured in High Definition.
Video and audio tape as editable MP4 and MP3 formats.
Photos, albums, documents, slides, and negatives, in JPEG or TIFF format, from 600 to 9600 dpi.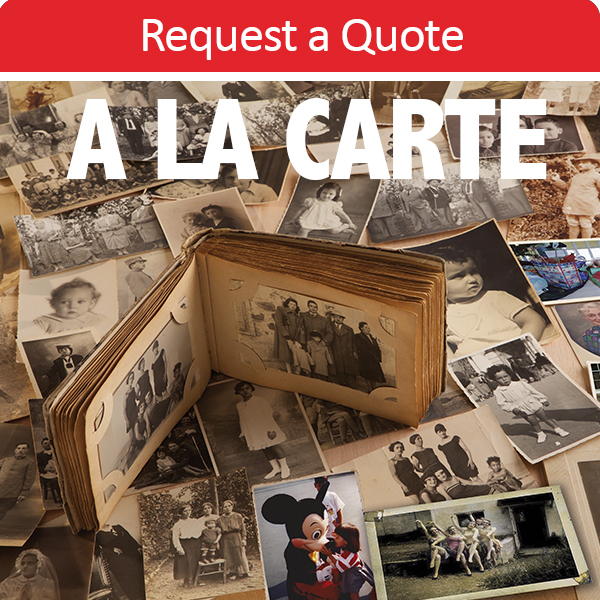 A la carte professional scanning
To receive an estimate, take a picture of your collection and complete form by clicking "Request a quote" button
Schedule appointment with one of our professional consultants
Service provides large and small collections assistance
Volume provides lower prices
$60 minimum per item category
Starting at:
$60.00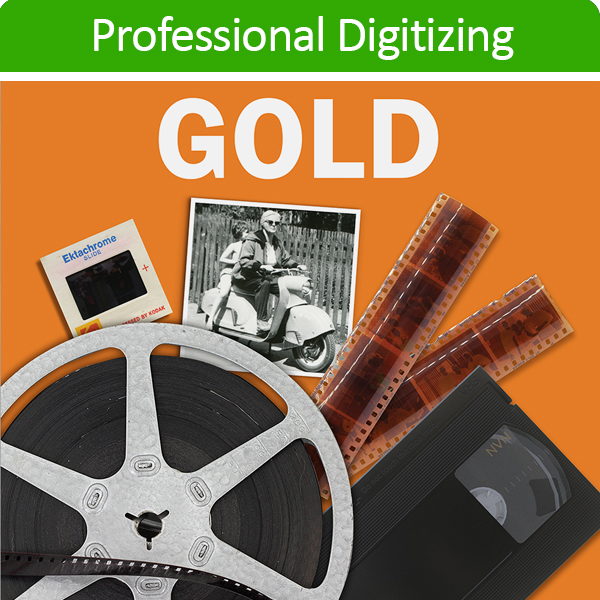 Redeemable for any one:
1000 Photos (600DPI)
200 Photos (1200DPI)
265 Scrapbook Scans
800 Slides (4100DPI)
800 Negatives (1200DPI)
20 Videotapes
1535 ft. Film (2K Frame-by-Frame)
(Transfer & all frames individually)
Book/Video Project Credit
$60 minimum per item category
$600.00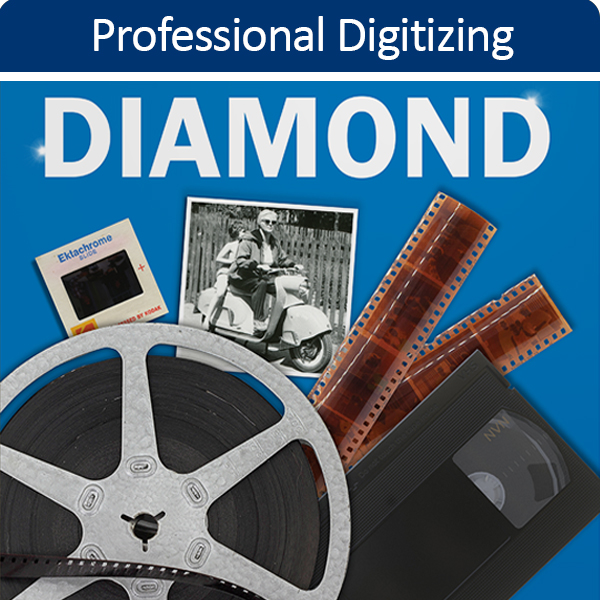 Mix-and-match services
2000 Photos (600DPI)
400 Photos (1200DPI)
530 Scrapbook Scans
1600 Slides (4100DPI)
1600 Negatives (1200DPI)
40 Videotapes
3070 ft. Film (2K Frame-by-Frame)
(Transfer & all frames individually)
Book/Video Project Credit
$60 minimum per item category
$1200.00