Perfect Gifts for Just In Time or Any Time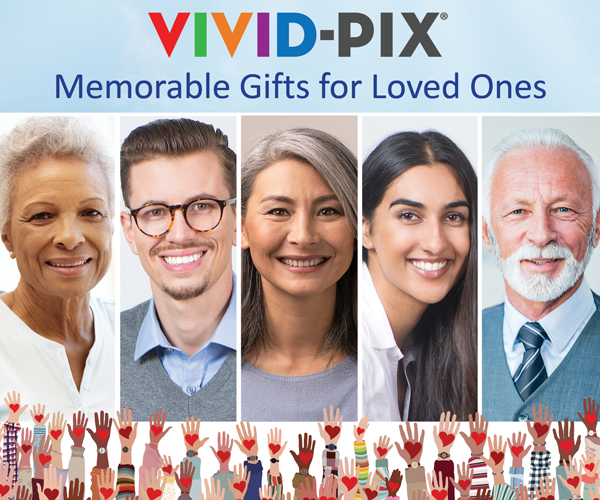 Meaningful gifts that you'll be proud to give, that your friends and family will truly treasure.
We all have people in our life who are nearly impossible to buy for: They own everything they could possibly want or need, they don't like tangible gifts, or they say they don't want anything. We make shopping easy.
Millions of loved ones and caregivers endure Alzheimer's and other dementia. Developed with experts, we've created education and solutions to capture their memories, engage in multi-generational conversations, and have included gift ideas with this philosophy in mind.
We like to think of this guide as your favorite department store – the one with the most memorable gifts.
Since many gifts are delivered online, you can shop and give in minutes – right up until the last minute!
If you have any questions along the way, check out our FAQs at the bottom of the page.
---
The Undecided | A Gift From the Whole Family | The Minimalist
A Gift For the Whole Family | The Person Who Has Everything
---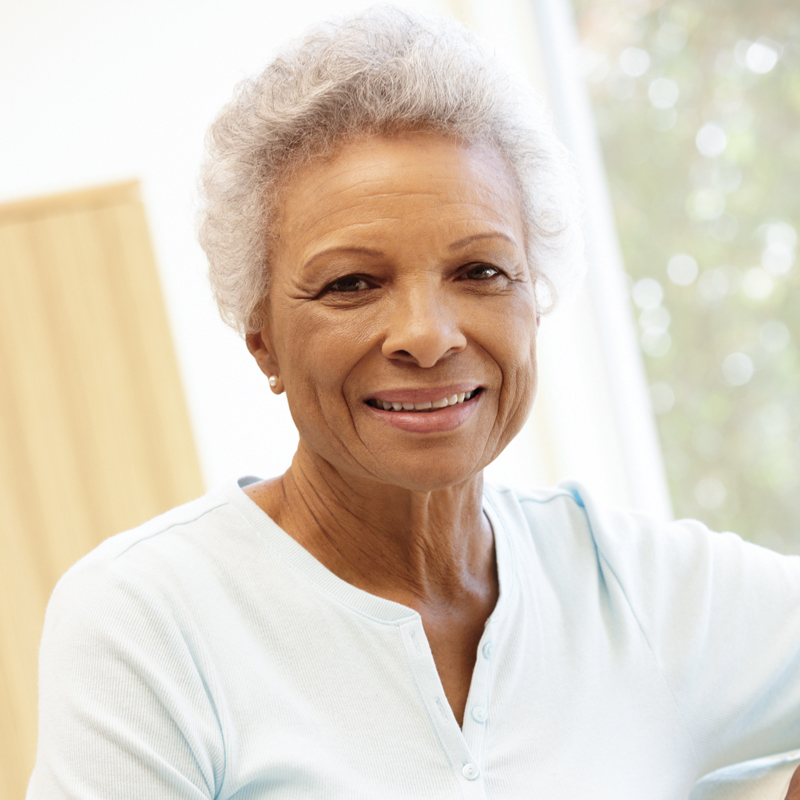 The Undecided
You ask and they say, "Oh, I don't know," or "don't make a big deal out of me." What they're really saying is that they don't want something extravagant or another useless trinket that will clutter up the house. They value intangibles, like time spent together with family over the holidays. They cherish the memories. It could be your mother or your grandfather, or maybe this person is you. Whatever your budget, we've got gifts that'll make them glad you made such a fuss over them.
Tell Your Stories Course
with Laura Hedgecock
Since the Undecided people on your list value intangibles like time spent with family, we think they'll be thrilled to receive this 8-part online course with author and storyteller Laura Hedgecock. Laura currently serves as President of the 3,400-member GeneaBloggers Organization.
Vivid-Pix RESTORE
& Tell Your Stories Course
Treasured memories allow us to reminisce about yesterday and yesteryear. How can we capture these memories to share the stories with our loved ones? The Tell Your Stories course with author Laura Hedgecock! Vivid-Pix RESTORE software brings your photo memories back to life – with one mouse-click.
Memory Station
& RESTORE Bundle
We didn't take pictures to store them in shoeboxes and with the Memory Station/RESTORE bundle they'll be bringing these memories into the light to share. Simply scan, RESTORE, and share. This is as exciting as getting a new bike or a doll house for your 'undecided' loved one. Don't be shy because sometimes you (ahem, they) should be made a big deal of.
---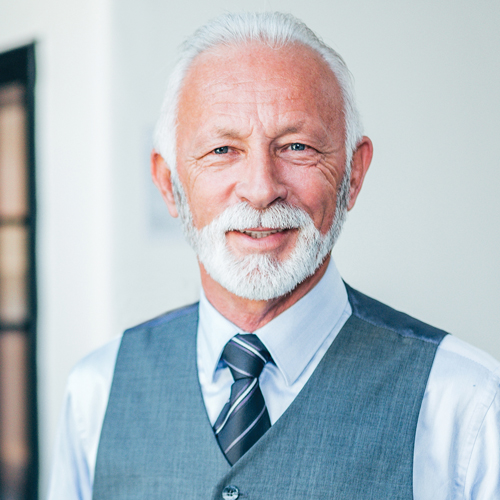 A Gift From the Whole Family
You and your extended family have agreed to pitch-in on a gift for your parents or grandparents but then can't seem to agree on anything. Perhaps they're beginning to experience cognitive decline. Maybe you're preparing them for a move into a care home soon and need help downsizing. Our gift selections are designed to help with this life stage in especially meaningful ways. These gift selections are truly something you can feel good about and we're sure everyone will agree. We're here to help.
Photo Reminiscence Therapy Course
for Families with Josh Freitas
Learn how to use photographic and mental memories to connect and converse with your loved one and help reduce the effects of cognitive decline. This is a perfect gift from the whole family as you help them age in place.
Vivid-Pix RESTORE
& PRT Course
The Photo Reminiscence Therapy course (PRT) with Joshua Freitas teaches you how to use photo memories to reduce isolation and improve socialization for your elder family members. Vivid-Pix RESTORE software brings your photo memories back to life – with one mouse-click.
Professional
Digitizing Service
Vivid-Pix Professional Digitizing Services can scan 8mm, Super 8 or 16mm film movies as well as photos, albums, documents, slides, and negatives. Leave the hard work to us and spend time making more memories. Get a custom quote or choose a package. From $60 to $1,200.
---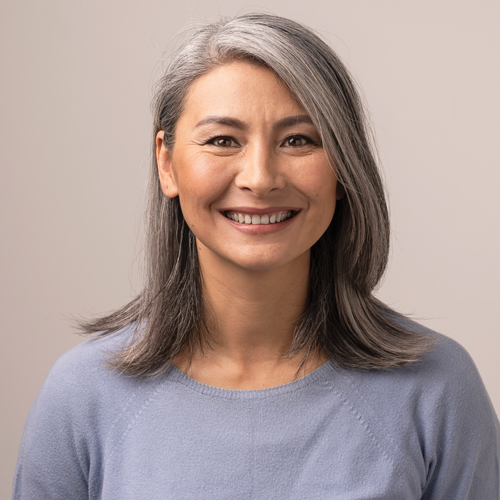 The Minimalist
Whether they're actively minimizing clutter or have always lived in a magazine-worthy home where the fewest of elements are curated for maximum effect, minimalists are intentional. This makes them hard to buy for, but it's not impossible to get a gift that's just right. You know they'd rather not receive more 'stuff.' Artful or experiential gifts and solutions to minimize clutter are the minimalist's dream. Say no more.
Printed Photo Organizing Course
with Cathi Nelson
The Minimalist in your life will learn to eliminate the clutter and relive their printed photos, memorabilia, home movies, and other media memories. Step-by-step techniques are taught by Cathi Nelson, founder of the 1,200-member professional Photo Managers.
Vivid-Pix RESTORE
& Photo Organization Course
Learn Photo Organization from the world-renowned expert Cathi Nelson! Vivid-Pix RESTORE software is a minimalist's dream – a one-click fix with simple-to-use fine-tuning improves photos and documents to organize and store. What could be more perfect?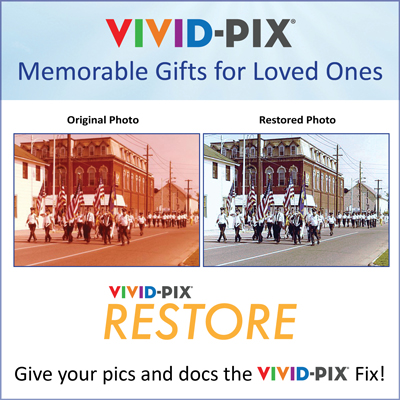 RESTORE
Gift Cards
What could be more minimal than a gift card. With RESTORE software just a single mouse-click improves photos and memories with simple-to-use fine-tuning. Your minimalist will be in heaven improving their digital photo collection and thanking you all year long!
---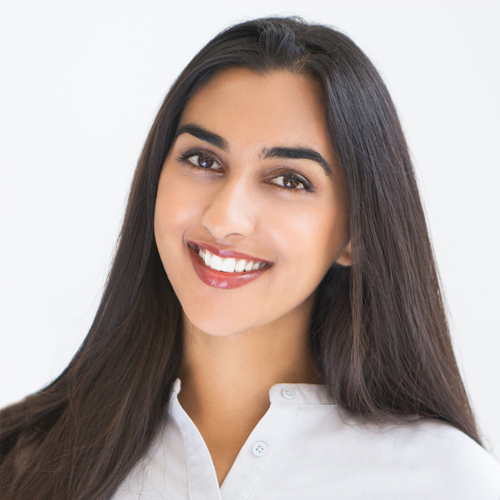 A Gift For the Whole Family
Maybe you're buying gifts for a long list of relatives and friends or looking for something everyone can enjoy together but you're at different ages and life stages. Perhaps you're sentimental for those times when the smell of holiday cooking was in the air and the whole family spent hours together in their pajamas, tinkering, playing, and making memories. Let us help you race through that list and spend some time revisiting those nostalgic times and making new memories.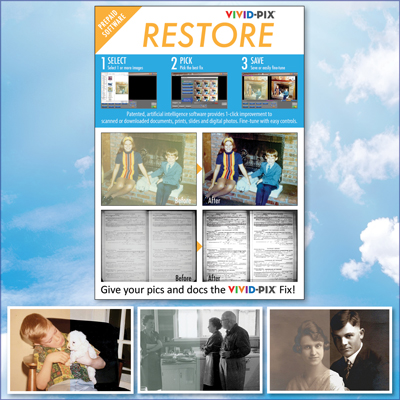 Vivid-Pix RESTORE
Software
Vivid-Pix RESTORE software brings your photo memories back to life – with one mouse-click. Restore scanned prints, slides, documents, and digital camera images in seconds.
Professional Photo Reminiscence Therapy Course with Josh Freitas
This 16-part course is designed for professionals, while also beneficial for families caring for older adults. Learn how to use photographic and mental memories to connect and converse with your loved one, reducing isolation, loneliness, and profoundly improving socialization.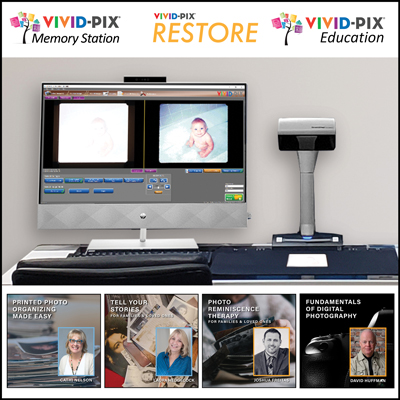 Memory Station
Education Bundle
We didn't take pictures to store them in shoeboxes. With the Memory Station, RESTORE, Education bundle you'll be bringing your memories back to life. This is the gift that'll bring back those days of spending the holidays together in your pjs trying out your new gift together as a family.
---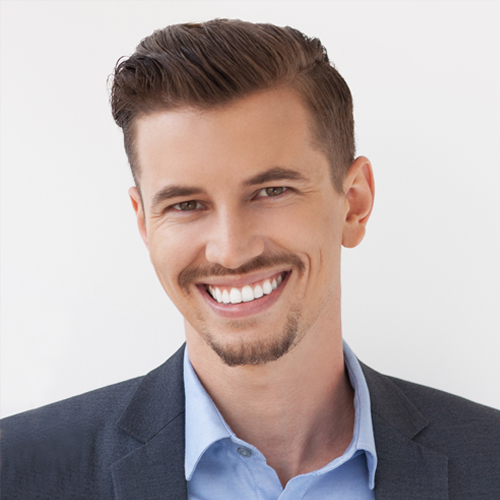 The Person Who Has Everything
You've tried so many times. You plan ahead, choose the perfect gift and when they unwrap it, you see it in their eyes. They've already got one. They can and do buy themselves anything their heart desires and you can't think of a thing they don't already have. You know the advice. Find something one-of-a-kind, experiential, or give them a service-oriented gift. But what? We've got you covered.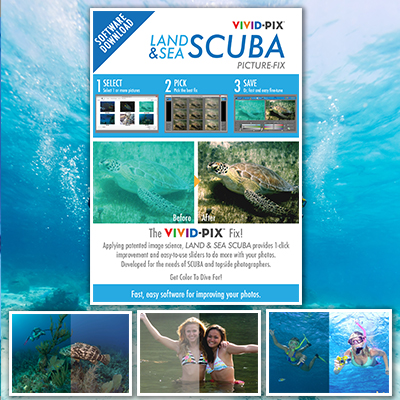 Vivid-Pix LAND & SEA SCUBA
Software
We are confident that the Person Who has Everything on your list will be surprised and delighted when they can relive their colorful, vibrant underwater pics with a single mouse click and easy to use fine-tuning. All of their vacation memories will come to life again and they'll thank you for it.
Land & Sea SCUBA
& Digital Photography Course
Relive those colorful, vibrant memories as you remember them, whether underwater or on land. Take better pictures on your next trip with The Fundamentals of Digital Photography course by David Huffman! Vivid-Pix LAND & SEA SCUBA software takes you back to your vacation.
Professional
Digitizing Service
We'll bet the person who has everything in your life will love this. Vivid-Pix Professional Digitizing Services scans/digitizes most anything with the highest quality as well as digital transfer video & audio tapes and film movies. Choose a package or ala carte, starting at $60.
---
Vivid-Pix Software Gift Cards | Contact Support
---
Gift Guide FAQ
How do you shop the gift guide?
Remember Malls / Department Stores? You find the perfect gift for dad on the first floor and checkout before heading up to the fifth floor where you know you'll find the very thing that all your nieces will adore. It's the best way to shop our gift guide too – once you choose a gift don't dilly dally, you'll find more gift perfection in the next section.
Shipping deadlines?
During year-round holidays (Mother's Day, etc.) plan on a couple extra days. In December, plan on an extra 2 weeks.
Credit card expiration date issue?
For some people using the autofill feature in a browser, for example Chrome, the expiration date for their credit card doesn't populate. Type the date in manually.