Access your data on any device, at any time, from your own secure cloud vault.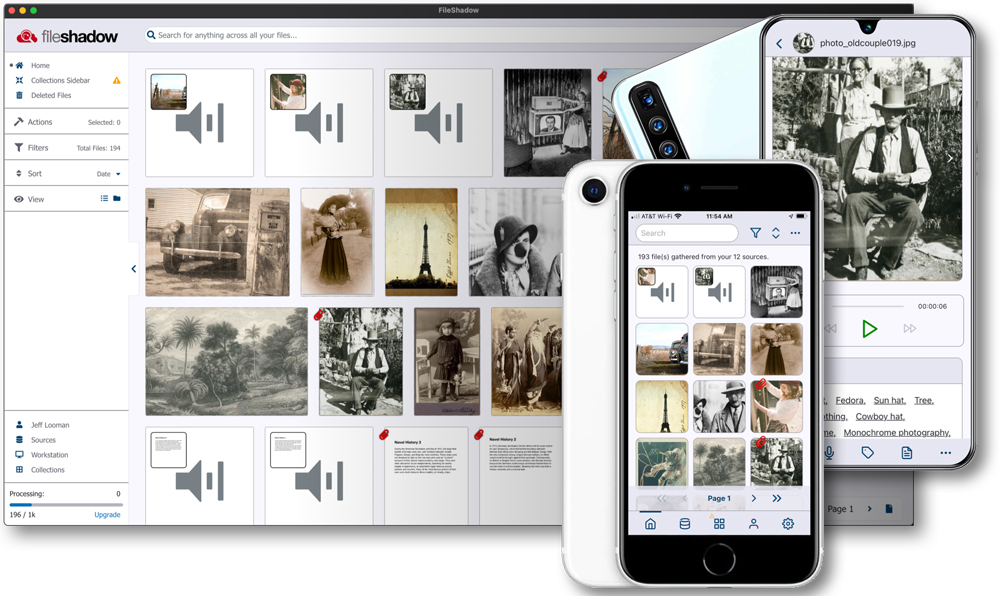 We make digital asset management quick, safe, and easy.
Even if you have terabytes of data, stored among multiple clouds and devices, finding your files and photos should always be safe, quick and easy. This is precisely the reason FileShadow was created. We aggregate from multiple clouds and storage sources into one secure, searchable cloud vault, so that your data is always at your fingertips – from any device or virtual desktop – whenever, and wherever you need it.