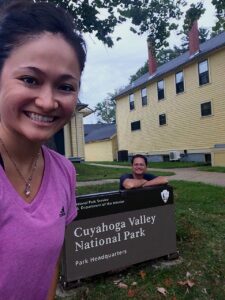 The night provided a bit of adventure, the morning was comprised of a beautiful walk (Rick) / run (Meg) around Brandywine Falls, and the day was full of asphalt.
Adventure:  As we were settled in for a good night's sleep, a bright light alerted us that something was amiss.  Park Rangers directed us to park in an RV lot across from the park entrance (Cuyahoga Valley National Park is nestled into a somewhat residential area).  The lot was connected to another parking lot for a ski resort.  In the darkness, and since it was an all-gravel and grass lot, I did not see that the property line the police officer distinctly saw when he nicely asked us to move our vehicle… (picture below illustrates how inviting of a request this was).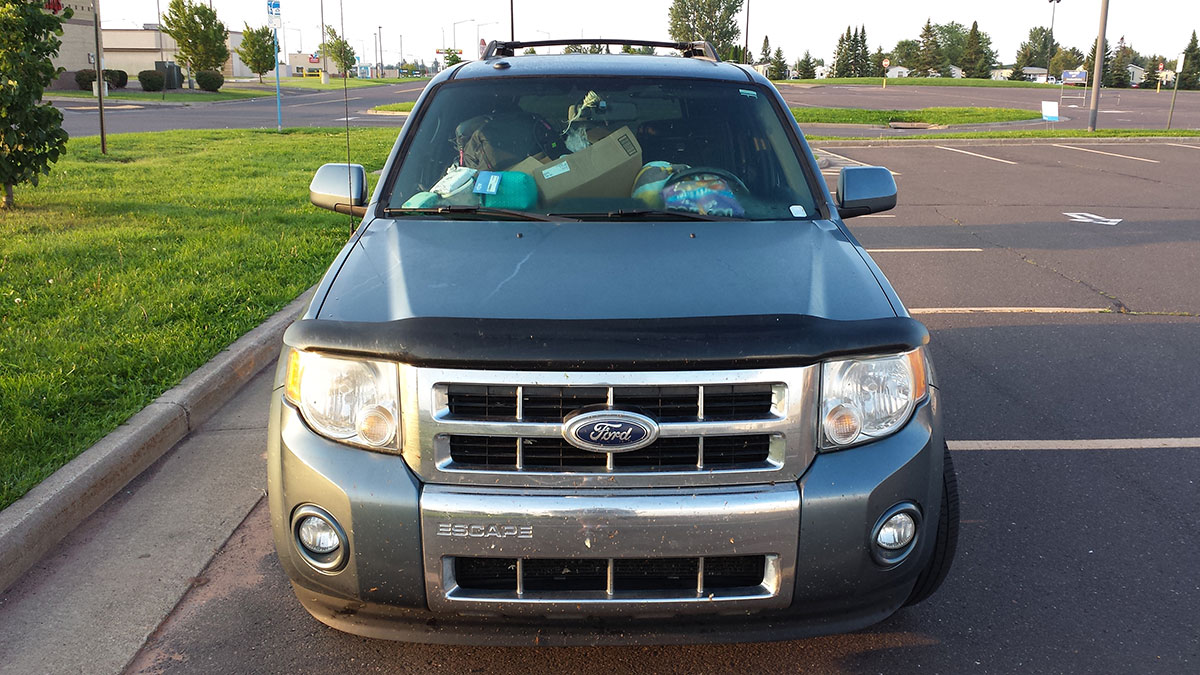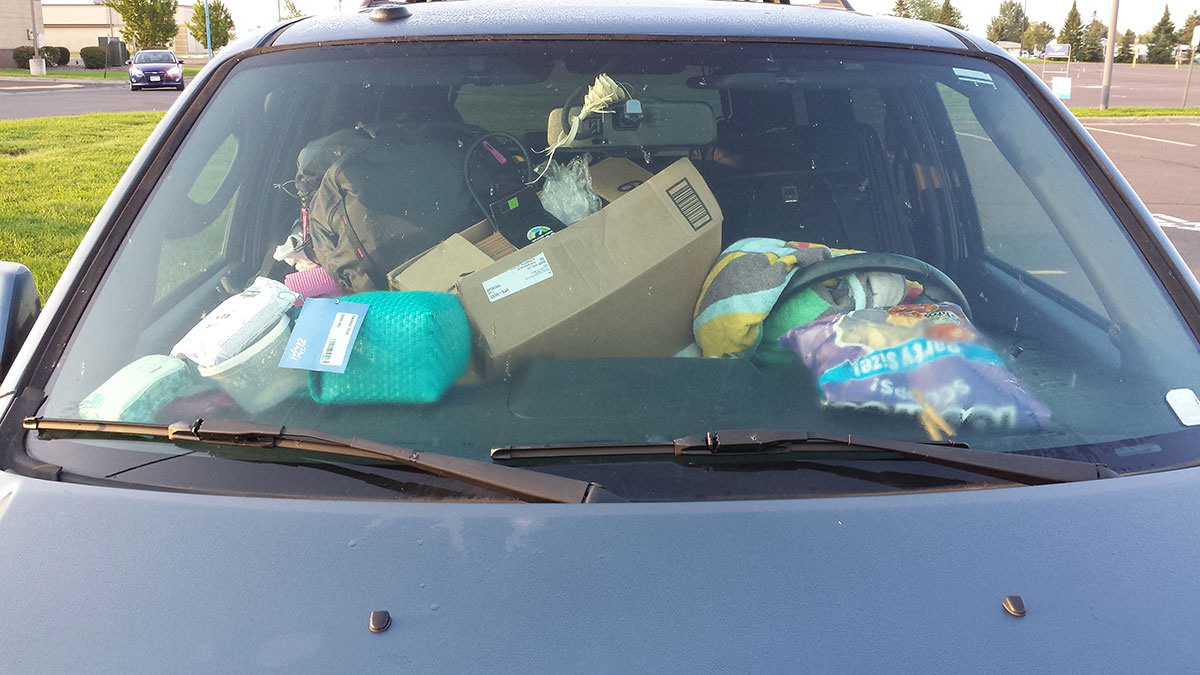 I guess we should describe how we're traveling.  Meg's Ford Escape is a vehicle by  day with our travel gear in the back.  By night, an air mattress is in the back while the gear is in the front seats.  Thank you Walmart for providing RV Parking – Walmart Hotel – we'll be sure to stock up on supplies!   (No, we're not the RV that's towing an our-sized car.)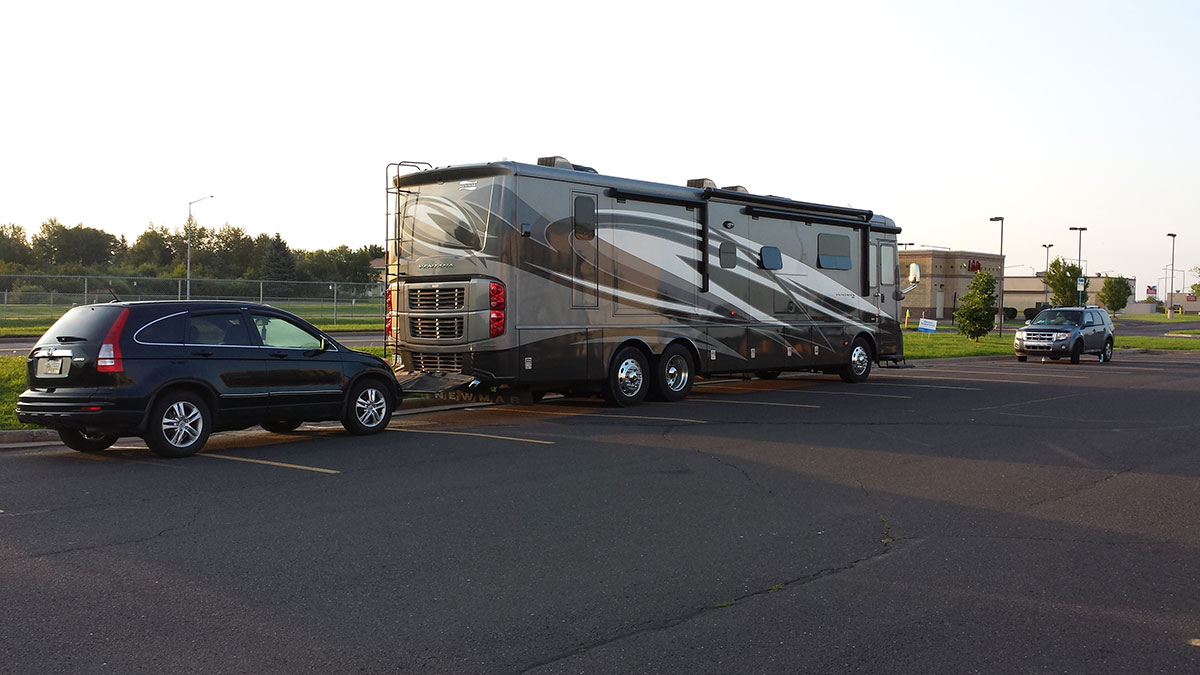 The Brandywine Falls were beautiful.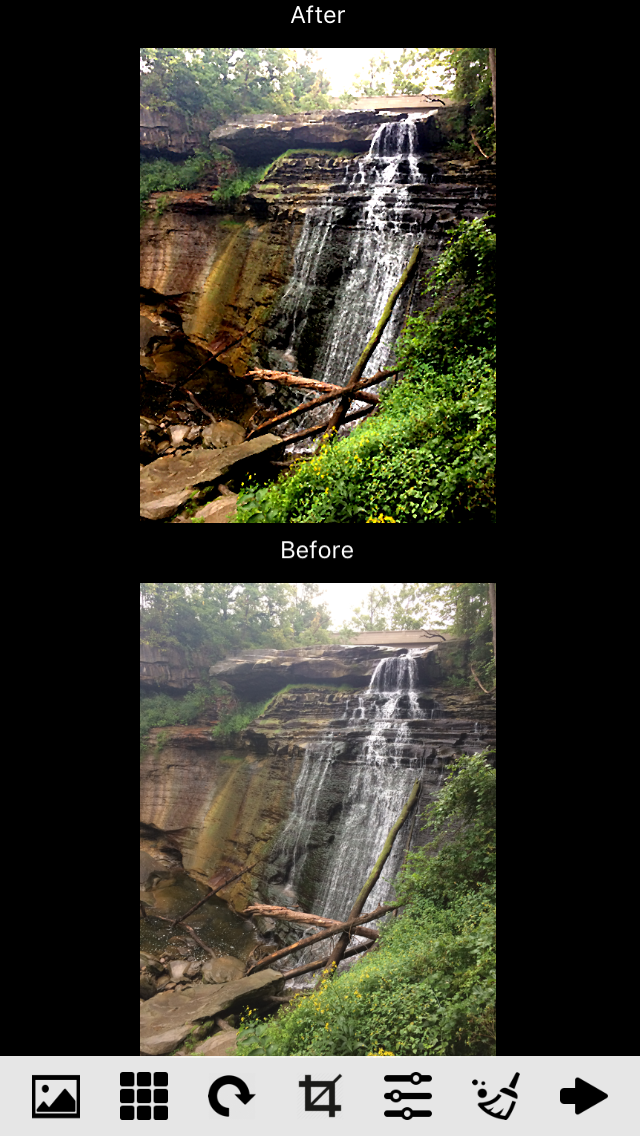 And the next stretch of road was long and comprised of 4 states traveled:  Ohio, Indiana, Illinois and Wisconsin – 12+ hours – just shy of 1K miles. 
End of Day 2 – We are ready for a night of rest with visions of a Lake Superior wreck dive tomorrow… and nightmares of a 37-degree thermocline dancing in our brains. 
---
 Learn More About The Journey(s)