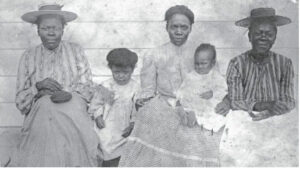 Set to open late 2022 in Chareston, SC
Vivid-Pix Donates Memory Stations to be Used in the Study of African American Heritage in the Museum & through Community Outreach
Vivid-Pix Delves into America's Past with Touring Vivid-Pix "Tell Your Story" Workshops
March 23, 2022, Charleston, SC – Vivid-Pix www.vivid-pix.com, the leading provider of AI-powered image restoration software and educational services, announced today that it is sponsoring the International African American Museum (IAAM), slated to open late 2022 in Charleston, South Carolina. The museum will honor the untold stories of the African American journey at one of the country's most sacred sites, Gadsden's Wharf, one of the country's most prolific slave trading ports where some historians estimate more than 45% of enslaved Africans entered the U.S.
Bringing these stories to light has been no small task. From the first time the IAAM was presented as an idea to then-Mayor Joe Riley at the State of the City address in 2000; to Congressman Joe Clyburn becoming the first board chair in 2005; to construction beginning in 2019, the museum has had its own journey. The museum explores the cultures and knowledge systems of Africans in the Americas; and the diverse journeys, stories, and achievements of these individuals and their descendants in South Carolina, the United States, and throughout the African diaspora.

Vivid-Pix is supporting the museum by donating many Memory Station scanning/software solutions to be used in studying the history of the African American journey through community outreach, museum operations, and for use by museum patrons. The Memory Station portable and stationary scanning and image improvement solution is already being used by IAAM curators at descendants' homes to scan, restore, and analyze old photos and documents.
"It's our honor to be a part of obtaining and sharing these stories," stated Rick Voight, CEO, Vivid-Pix. "Like most families and societies, America's past has blemishes and bright spots. This tapestry is going to be further explained as IAAM opens this year."
"The museum is about a journey that began centuries ago in Africa. It is about the journey of millions of Africans, captured and forced across the Atlantic in the grueling and inhumane Middle Passage, who arrived at Gadsden's Wharf in Charleston, South Carolina and other ports in the Atlantic world. Their labor, resistance, and ingenuity and that of their descendants shaped every aspect of our world," said Toni Carrier, Director, Center for Family History, IAAM.
Vivid-Pix Holds Educational "How to Tell Your Story" Family History Programs throughout the U.S.
TThe Vivid-Pix Memory Station and RESTORE software solution are currently being utilized in libraries across America, such as Allen County Public Library's Genealogy Center in Fort Wayne, Indiana, the largest genealogy center in a public library in the U.S. (www.GenealogyCenter.org). This library also houses an incomparable collection of Abraham Lincoln images (https://acpl.lib.in.us/research/lincoln-collection). Vivid-Pix is touring the U.S. conducting educational "How to Tell Your Story" family history programs starting on March 29 at the Thrive Center in Louisville, Kentucky, March 31 at the Allen County Public Library in Fort Wayne, Indiana, and at genealogical society conferences throughout the U.S. The workshops are also available online. For more information and to register, go to: https://Vivid-Pix.com/events.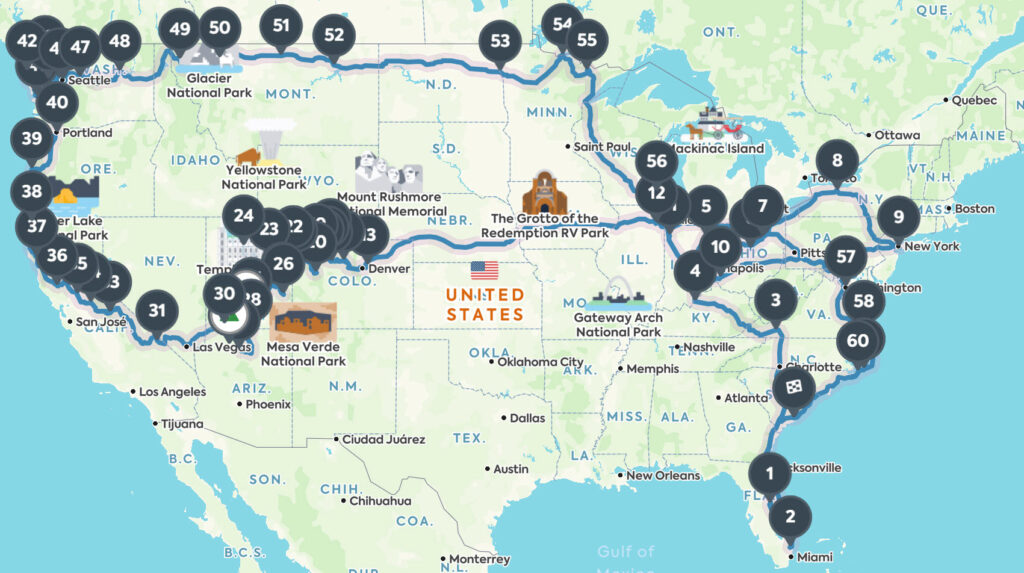 Map of Vivid-Pix 2022 U.S. Tour
About Vivid-Pix
Vivid-Pix® helps people relive memories by using restored photos and documents to connect individuals, families, and friends with their most treasured mementos, restored through Vivid-Pix AI technology. The U.S. Patent Office has awarded two patents to Vivid-Pix for its image processing techniques used to automatically correct faded images. Vivid-Pix founders brought Kodak's "You Press the Button, We Do the Rest" philosophy to the design of Vivid-Pix RESTORE. Vivid-Pix RESTORE is available at: https://vivid-pix.com/restore/buy.html, with a free trial at: https://vivid-pix.com/restore/free-trial.html. For more information about Memory Station, see: https://vivid-pix.com/memorystation, workshops: https://Vivid-Pix.com/events, and website: www.vivid-pix.com.
About The International African American Museum
The International African American Museum (IAAM) explores cultures and knowledge systems retained and adapted by Africans in the Americas and the diverse journeys and achievements of these individuals and their descendants in South Carolina, the United States, and throughout the African diaspora. IAAM is a champion of authentic, empathetic storytelling of American history and is thus one of the nation's newest platforms for the disruption of institutionalized racism as it evolves today. Set to open in late 2022, IAAM is positioned to honor the untold stories of the African American journey from Charleston, S.C., at the historically sacred site of Gadsden's Wharf and beyond. For more information, please visit www.iaamuseum.org or call 843-872-5352
Contact:
Karen Thomas/Eva Yutani, Thomas PR
(631) 549-7575
Emails: [email protected] / [email protected]
http://www.thomasprsocial.com
Photos:
Vivid-Pix Logo: http://www.thomas-pr.com/136/photos/vividpixlogo.html
IAAM ancestor story: https://img.mailinblue.com/4395223/images/content_library/original/623a28e8fa41dd0d453dd61b.jpg
IAAM photo 1: https://img.mailinblue.com/4395223/images/content_library/original/623a2a073c3ec73f244ced68.jpg
IAAM photo 2: https://img.mailinblue.com/4395223/images/content_library/original/623a2b4421520963152a1096.jpg
Vivid-Pix travel map: https://img.mailinblue.com/4395223/images/content_library/original/623a2cafa463cb78677daa9a.jpg
Vivid-Pix website: https://vivid-pix.com/
Vivid-Pix free trial download:https://vivid-pix.com/restore/free-trial.html