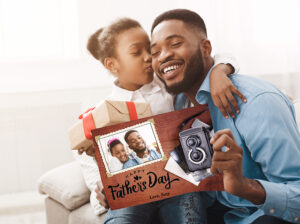 In this time of social distancing and needing to stay connected, our Father's Day Card Free Template – for children, wive's, and parents of all ages – is hopefully helpful.
The customizable photo and signature areas make yours unique to you.
1. Scan a photo, or use a current digital photo (set scan resolution at 300 dpi or more).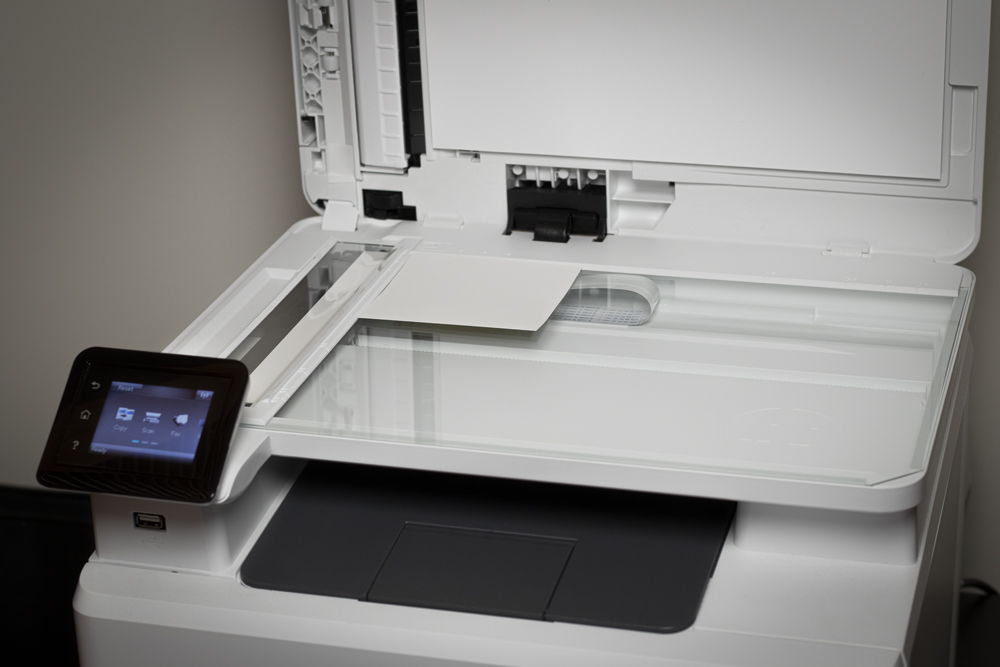 a. Software available for Mac and Windows.
b. No credit card required.
c. Free Trial allows you to fix 10 pics and/or documents.
d. Use RESTORE's cropping feature to create the perfect 4×6 photo to insert into the 5×7 or 8×10 card template.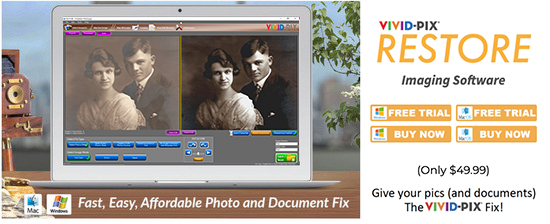 3. Download our Microsoft PowerPoint editable templates below, add photo, and "sign" it. 
5×7 PowerPoint Template    8×10 PowerPoint Template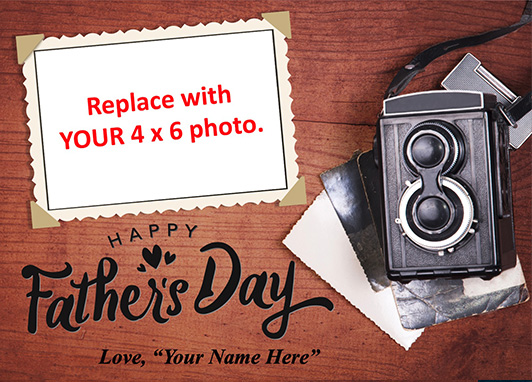 4. Email to your loved one or Print on your home printer!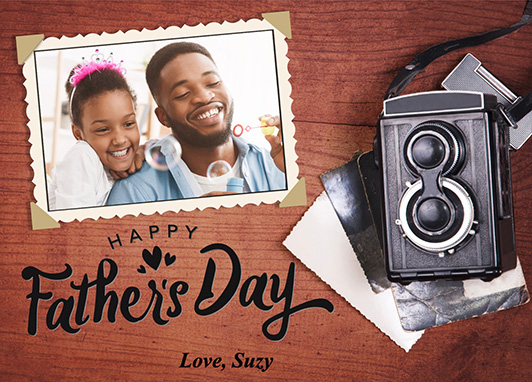 Now, you can send a special message to the fathers in your life and tell them how much you care.
Looking for the perfect gift? Give the gift of Family History!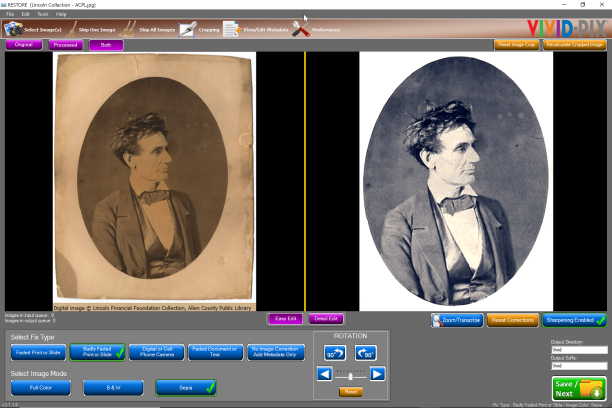 Thanks, Dads! (And thank you to the Allen County Public Library for its amazing collections.)
We found this photo of one of America's great presidents in ACPL's collection and thought it fitting to share for a number of reasons: a great fix to illustrate how RESTORE can improve a REALLY faded sepia photo, how it brings forth the details in his face – to even show a scar on his cheek, and that everyone can have a "bad hair day" – which is quite common in today's Covid-19 world!