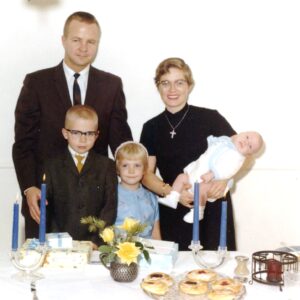 1. Find photos to tell a story. (Don't worry about getting everything… a few photos will do.) Examples include: 
a. Life's Journey.
b. An important event: Birth, Graduation, Marriage, etc.
c. Career / Retirement through the years.
Example: Celebrate Life Montage Video
2. Scan the photos. 
a.  The Flip-Pal mobile scanner is an easy-to-use flatbed scanner for photos, large and fragile documents, and cherished memorabilia. Its patented flip-and-scan technology allows scanning photos in place without removing them from an album or frame.
b. Flip-Pal Restore Value Pack at a discounted price.
c. As you flip through the photo albums (or boxes) you'll see many shots you'll want to scan. Go ahead and scan more than you need for your story…you will enjoy sharing them and may find other stories for which you'll want to create a montage.
d. Copy the scanned files from the scanner's SD card to a folder on your computer.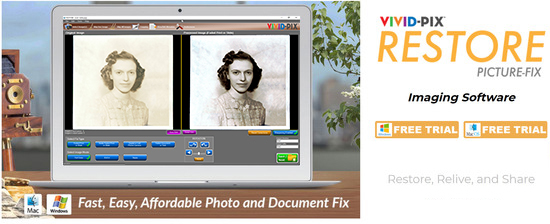 3. Download and Install a Free Trial of Vivid-Pix RESTORE – CLICK HERE
a. Software is available for Mac and Windows. 
b. No credit card required.
c. Fix up to 10 Pics (and/or documents) for free. With one-time purchase, fix all your photos.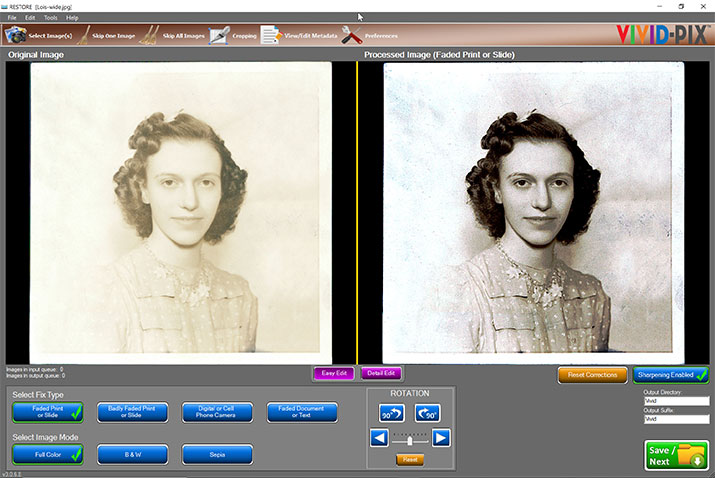 4. Give your pics the Vivid-Pix Fix. 
a. Select the photo(s) you wish to enhance. 
b. Pick your favorite fix from 9 improved options. 
c. Click Save or Fine-Tune and then Save. 
5. Import photos into a slideshow maker. 
a. Microsoft PowerPoint was used to create our example.
b. Available for Mac and Windows CLICK HERE
c. Include background music or record a voice narrative. 
Pictures allow us to relive memories – in vivid detail.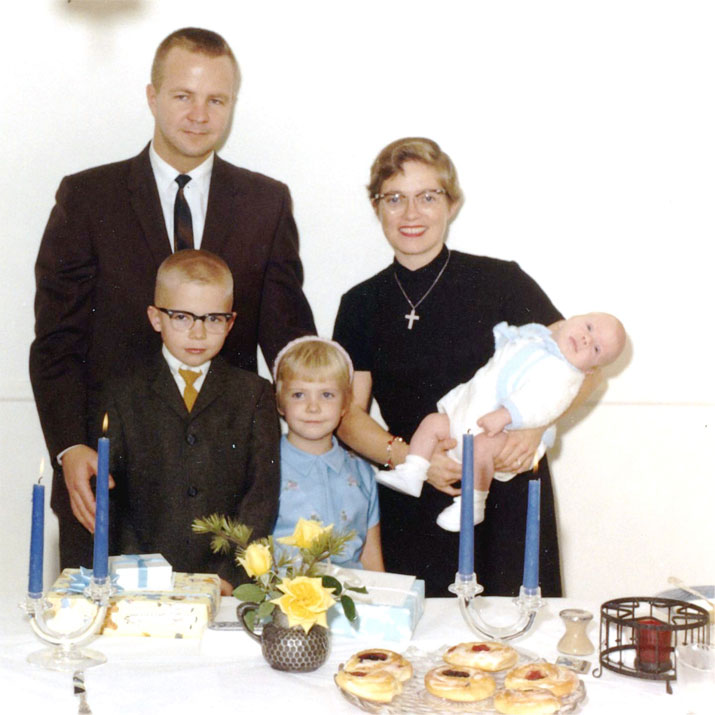 Create, Share, and Enjoy Celebrate Life montage's at parties (anniversary, birthday, ceremony, retirement, …) … and funerals.
The Vivid-Pix Family wishes Randy Fredlund and his Family strength and healing. I've known Randy for over 20 years and am fortunate to know him as a friend and business partner. I've also been fortunate to learn from and appreciate his deep family caring and values – a son who was devoted to his mother in too many ways to describe.
On a lighter note, Randy's the cute, crewcut kid in the bottom left of the family photo roughly 60 years ago – and of course the one dancing with his mom!
Celebrate Life!