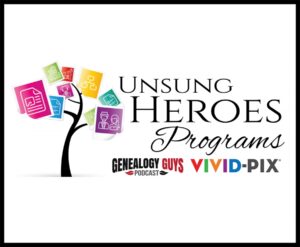 Media Release – Tampa, FL, February 26, 2021
The Genealogy Guys Podcast, co-hosted by George G. Morgan and Drew Smith, producers of the oldest continually produced genealogy podcast, and Vivid-Pix, makers of RESTORE photo and document restoration software, are pleased to announce the recipient of an Unsung Heroes Grant at the RootsTech Connect 2021 conference being held online.
The Unsung Heroes Grant program is designed to provide a scanner and software to facilitate genealogical societies, historical societies, and museums making images available to the genealogy community. The grant includes a high-quality scanner, software to save and back up images, and two copies of Vivid-Pix RESTORE software. The package is valued at $500.
The recipient selected for an Unsung Heroes Grant for February 2021 is:
Ontario Ancestors (the Ontario Genealogical Society of Ontario, Canada)
The Ontario Genealogical Society was founded in 1961 and has been operating under the name Ontario Ancestors since 2018. 
Ontario Ancestors has access to unique microfilm collections, including content published as early as 1750 and as late as the 2000s. The materials include newspapers, wills, and local church records, among others. These record collections are relatively small and are currently held by local genealogy branches or by public libraries, none of which can afford the cost to commercially digitize their materials. Ontario Ancestors performs this service for free.
The project originated with their Societies Tech Team building their own Provincial Heritage Cloud system and purchasing a microfilm scanner. The system is loaned out to society branches and to libraries across the Province of Ontario to do the work, and the only cost to the Society is that the Society retains a copy and assists with making the digital material available online. Since 2019, over 300,000 images have been digitized.
Because these records have been previously housed in small, local collections, without exposure to the mainstream genealogical community, placing these records online will have a huge impact. The goal of the Society is "Free the Data." The Society is careful to ensure compliance with all privacy and copyright laws.
In addition to the scanning equipment and software, the recipient society will receive a beautiful custom-made commemorative mug from Vivid-Pix with their choice of one of their own images, and an announcement on a future episode of The Genealogy Guys Podcast. Recognition will be published at the Vivid-Pix Unsung Heroes Blog at https://vivid-pix.com/blog as well. 
The Genealogy Guys Podcast and Vivid-Pix salute these selfless volunteers whose efforts make invaluable genealogical and historical information available to researchers around the globe. "We Sing Your Praises!"
Contacts: 
George G. Morgan
Aha! Seminars, Inc.
http://ahaseminars.com
[email protected]
(813) 220-6274
Rick Voight
Vivid-Pix
https://vivid-pix.com/
[email protected]
(404) 664-9897
About the Unsung Heroes Programs Partners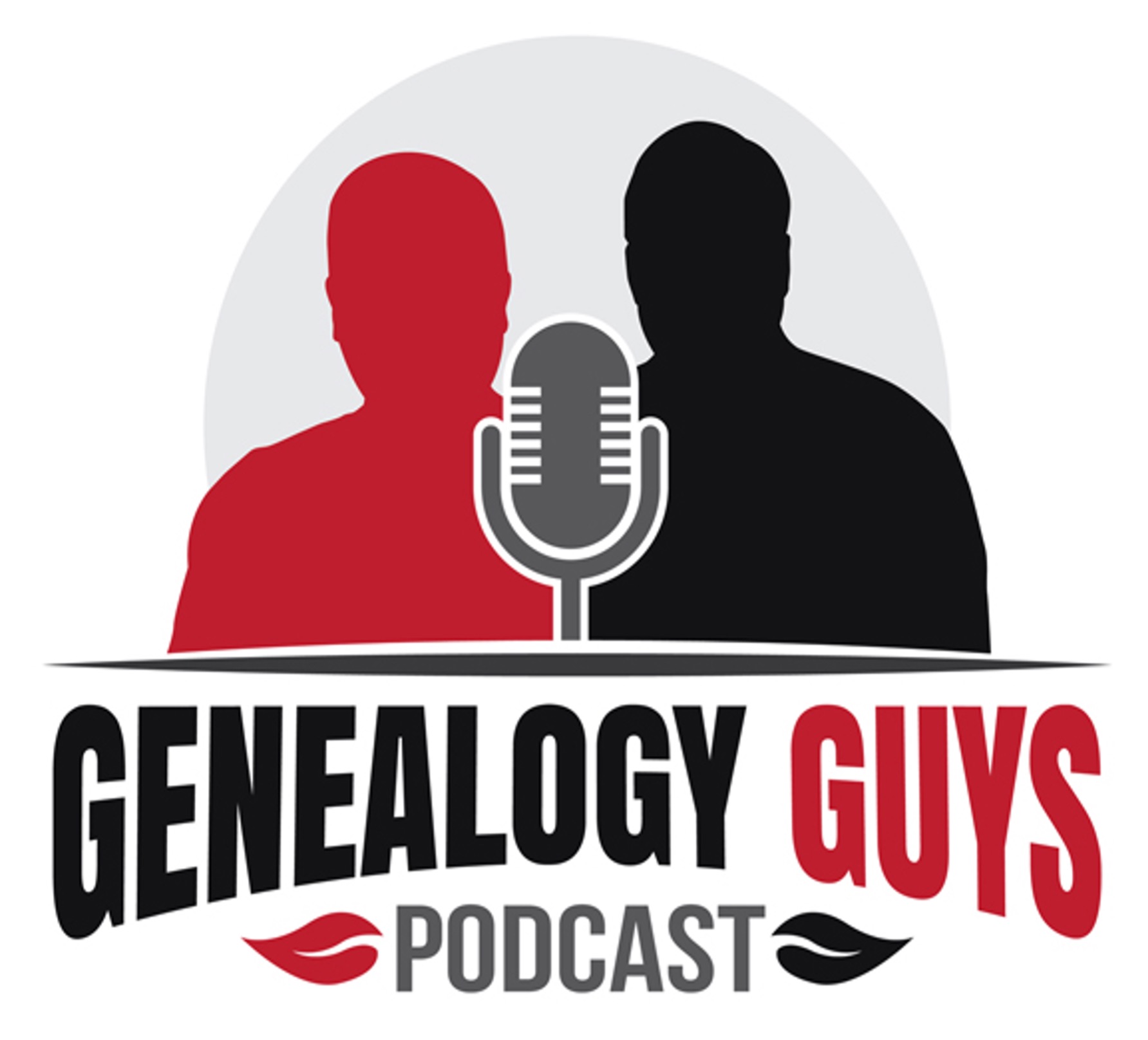 The Genealogy Guys Podcast is a production of Aha! Seminars, Inc., a Tampa Bay-based company that has been providing training to genealogists and library personnel since 1996. Its principals are George G. Morgan and Drew Smith, noted speakers, authors, and world's longest genealogy podcasters. The company also produces the Genealogy Connection podcast and The Genealogy Guys Blog. The Genealogy Guys Podcast is a production of Aha! Seminars, Inc. In addition, we offer a subscription genealogy site, Genealogy Guys Learn, with educational videos and written lessons and new content added each month.

Vivid-Pix designs, creates and delivers Fast, Easy and Affordable Imaging Software. Since launching in 2012, Vivid-Pix has advanced its products to earn the support and respect of business leaders and photographers in over 100 countries. Co-Founder Randy Fredlund has more than 150 digital-imaging patents and has extensive experience in Research, Development and Commercialization, enabling him to translate theory into practice. Co-Founder Rick Voight has created billion-dollar businesses through Product Development, Sales and Marketing for Eastman Kodak and Hewlett-Packard. The Vivid-Pix Team is a far-flung group of excellent people who deliver software that "Give your pics (and documents) the Vivid-Pix Fix!"