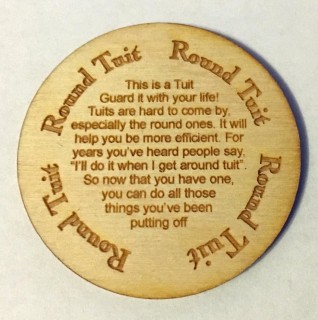 While we are all at home, it's the Right Time to Get "Round Tuit" to Organize Family Photos & History.
From the safety of your own home, join our online classes and learn how to restore and organize old photos, documents, and discover your roots.
This may also be a stressful time so we invite you to relax, reminisce, and get around to doing something you've been wanting to do – getting your family history in order!