Vivid-Pix Blog
All Things Vivid-Pix!

Bring your Photos and Documents Back to Life!
Randy Fredlund holds over 150 patents in digital and image science. Learn how to restore your and ancestor memories. Vivid-Pix is fortunate to know and work with many experts. Enjoy their insights to improve your tree-climbing.

Join Us and Create Your Story!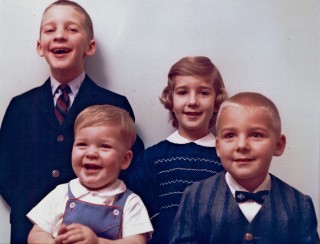 Our memories make us who we are.
Our memories are the stories of us. They're the bridge to our past that links us to our grandparents, parents, siblings, children, grandchildren, and friends. Like treasured heirlooms, our memories teach us that the bonds of family and friendship need to be cherished above all else. Sharing those memories enriches our lifeby bringing us closer to our loved ones.