Genealogy and Family History Solutions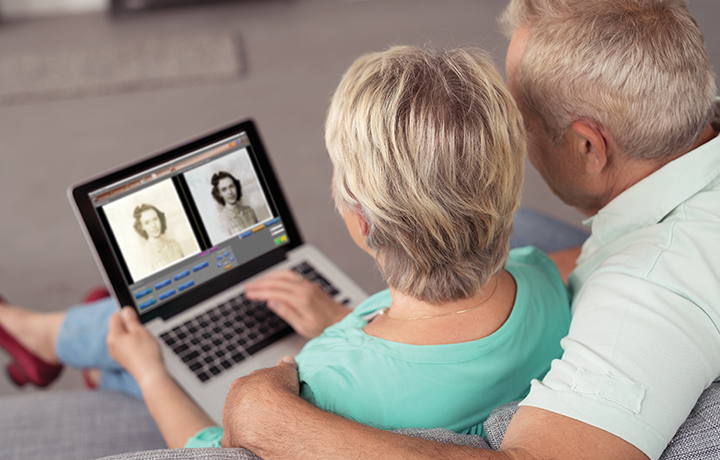 If you're like most, you have boxes, albums, frames, slide trays, journals, file cabinets… filled with treasured memories… that are fading away.
If you'd like to relive these memories and share them with loved ones and future generations we're here to help.
Expert Education + Vivid-Pix RESTORE Software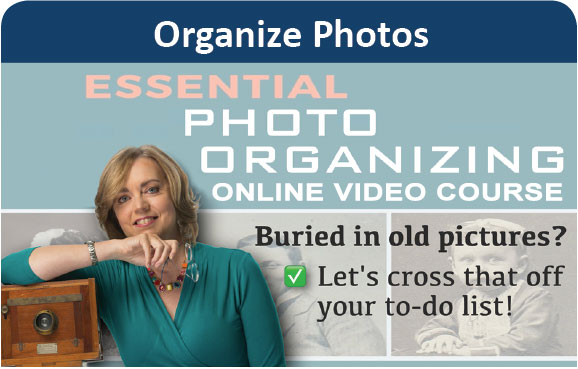 Maureen Taylor's 7-Lesson Online Video Course covers the basics from tackling boxes and albums to scanning resolution and storage. A bonus segment covers what to do with all your digital pictures, too!
The course provides how-to's, downloadable extras, and unlimited access to the lessons.
Inheriting a box (or bushel) of pictures is a big responsibility. Two things happen:
First, you panic and wonder how am I going to have enough time to organize these pictures?

Then, you experience the great joy from knowing that you've been trusted to pass on this heirloom treasure to the next generation.
This new online video course covers the basics from tackling those boxes to scanning resolution and storage. A bonus segment covers what to do with all your digital pictures too!
This course is for you if have boxes of family photographs you don't know how to preserve and organized. Feeling overwhelmed by the number of pictures you have is a common problem. If you're like most folks, you have real images from family, scans on your computers and pictures on your phones and tablets too. It is possible to care for all those pictures without losing your mind. All it takes are the right supplies, a place to store them, and some time.
Don't Lose the Past
It would be easy to toss a family photo. You have so many, right? You think, "I don't need this photo." But you do.
All those photos add up to tell the story of your family. By saving them, you are saving the past for the future. All your photos anchor children to family history and lead them on a path of self-discovery and well-being.
Save the Story
That's where my Online Essential Photo Organizing course comes in. This online 7 installment course breaks down the process of preserving and organizing photos into short lessons so you can follow-along as you work with your pictures.
You'll learn how to spot historic photo formats, how to store different types of pictures, how to label them and how to scan them. That's not all. I'll show you how to develop a workflow for scanning, filing and retrieving your images.
The online course explains the how-to and includes some downloadable extras. If you have a question, it's easy to send me a message in the course.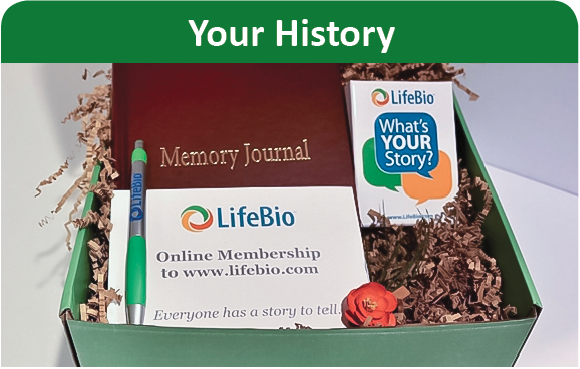 LifeBio captures life stories and ensures YOUR story is told now and in the future.
Today is the day to begin your life story or your family member's story – without difficulty or delay. Gain access to LifeBio's online biography template and begin answering life story questions.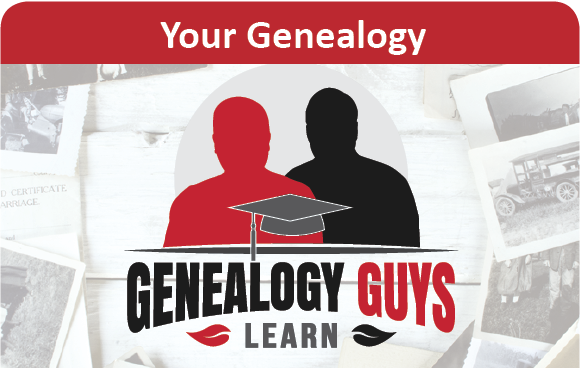 The Genealogy Guys are international experts, authors, presenters and producers since 2005 of the world's longest-running genealogy podcast.
The LEARN program provides family historians and researchers of all levels text-based and video courses, encompassing the basics, censuses, wills and probate, effective evidence analysis, maps, methodologies, and more, with new content added monthly.

Save $20 when you purchase bundles
Price when purchased individually