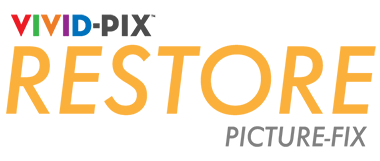 BUY NOW!
Select software and add to Shopping Cart
---
---
RESTORE Picture-Fix for Windows (Full License Version)
Applying proprietary image science, RESTORE provides 1-click improvement to scanned Color Slide and Print (including sepia), Black & White, and Digital Photos. Fine-tune with easy-to-use sliders. Restore, relive, and share your cherished memories.
Minimum display-screen resolution: 1270 by 720 pixels

ADD TO CART