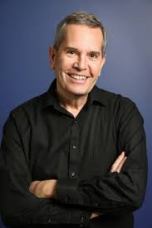 Genies… Thanks for following us on Extreme Genes!
We spend a lot of time on the show talking about photos and documents and how important they are to preserve and pass down with your family history.
I'm proud to partner with Vivid-Pix to give you the exciting opportunity to try their awesome software on ten of your favorite photos for free!
(And, they won't ask for your credit card info!)
The simplicity and effectiveness of this software for repairing photos is second to none. And it's great for restoring faded documents, too.
Here's an amazing way to maximize the impact of your photos as you share them in books, albums, and on-line.
Please share some of your favorite pix that you Restore through Vivid-Pix on our Extreme Genes Facebook page. We'd love to see them!
Thanks Vivid-Pix for a great opportunity for Extreme Genes listeners!
Scott Fisher / Host-Creator Extreme Genes- America's Family History Show
Vivid-Pix creates fast, easy, and affordable, Mac and Windows software to Restore faded photos and documents. And phone/digital camera photos, too.