LAND & SEA SCUBA
RESTORE
VIVID-PIX SOFTWARE

What makes us unique?
Patented artificial intelligence software provides instant improvement.
Fix Your Pics (and Documents) in One-Click and fine-tune as desired.
How can we help?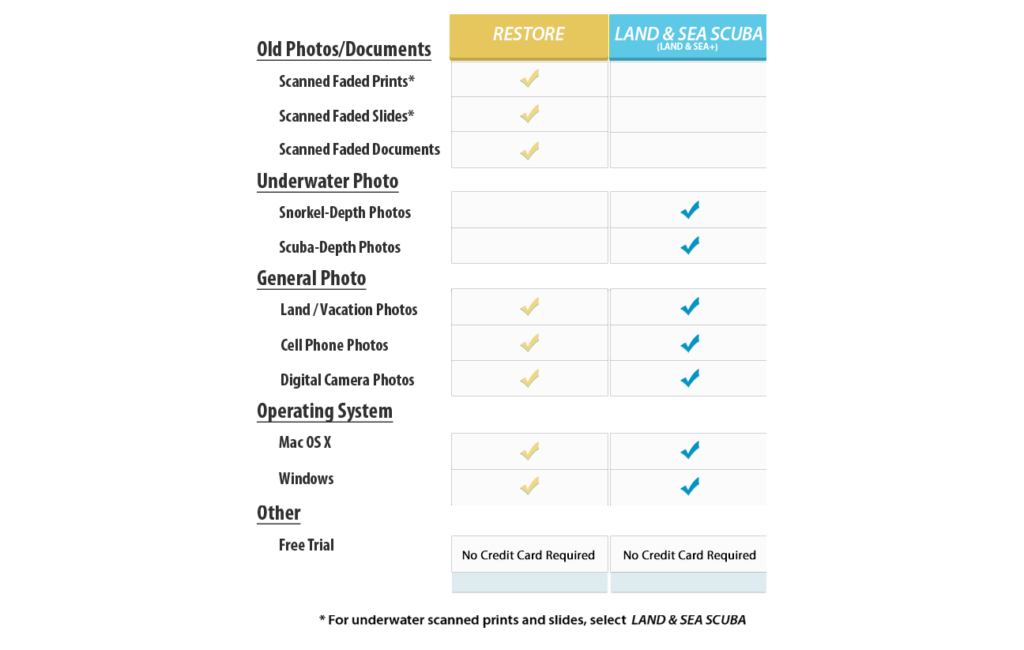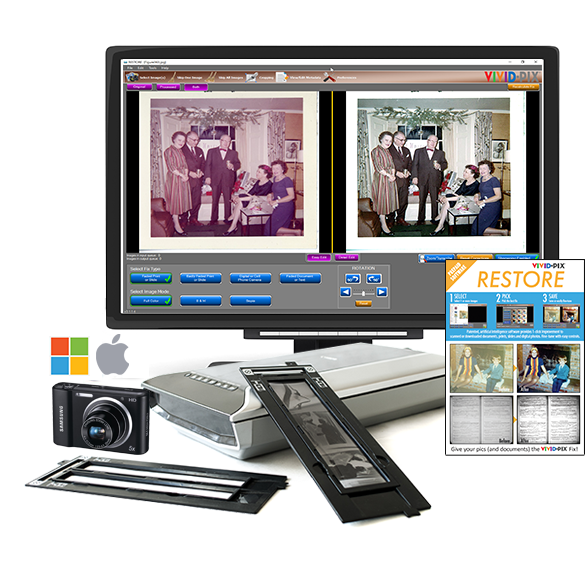 RESTORE
Restore and Share life's "Kodak moments"
Improve scanned prints, slides, documents, and digital photos in seconds.
Ensure friends and family fun goes down in history (and is handed down to future generations)
Don't let photos and documents literally fade away.
Restore and Revive your memories with vibrant color! (works with black & white and sepia photos, too)
Restore – Relive – Share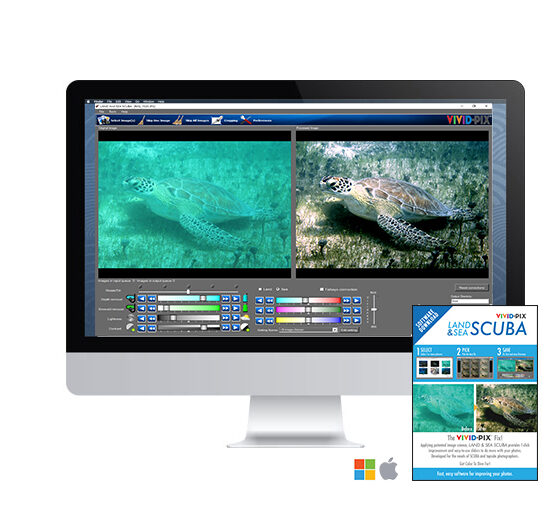 LAND & SEA SCUBA
Turn drab photos into colorful, sharp, and bright pictures.
LAND & SEA SCUBA improves photos taken on land and underwater.
Improves most file formats: JPEG, RAW, DNG, TIF
Photographers use lighting, lens filters, and difficult-to-use software to improve their images…
LAND & SEA SCUBA makes it Fast, Easy, and Affordable to improve your photos.
Get Color to Dive For!